CAMS Projects
Are you an SME working in Wales?

CAMS is headquarters of the SEACAMS project, which can provide support to SMEs involved in the marine sector, either as short term assistance on specific issues and/or as longer collaborative research projects.
If you are based in the Welsh convergence area, or are considering operating in this area, please follow the link to SEACAMS for more information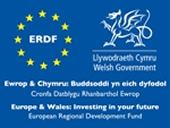 Centre for Applied Marine Sciences
Welcome to the Centre for Applied Marine Sciences (CAMS)
Increasing the impact of marine research: CAMS links academic research to real-world applications; all our projects are defined by end user needs and results are rapidly applied to specific issues.
Marine Science Expertise: We have over 30 staff dedicated to specific projects, plus we draw upon the multi-disciplinary skills of over 100 members of staff at the School of Ocean Sciences, one of the largest academic marine science centres in Europe.
Access to Specialist Resources: we can provide access to a wide range of specialist facilities and equipment, laboratories, computing facilities as well as the research vessel Prince Madog and a fleet of smaller vessels.
Collaborative research: We work with partners in industry, national and international agencies and government in a range of relationships including strategic programmes, collaborative research, contract research and consultancy.
CAMS consists of the following specialist divisions:
Contact CAMS if you are interested in:
Contract research
Collaborative research programmes
Training
Business support initiatives